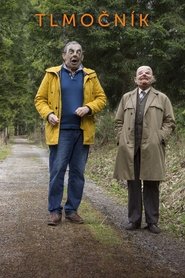 Watch The Interpreter full HD on 123-moviesgo.com Free
The Interpreter
How much do we, the living, owe to them, the dead, and is it more or less than we owe to each other? The premise of well-known Slovakian director Martin Šulík's The Queen of Fear gentle dramedy "The Interpreter" might sound schematic in its exploration of this impossible question in the context of the Holocaust. The late-middle aged son of a Nazi officer embarks on a road trip with his translator, an older Jewish Slovakian man who believes the officer murdered his family. It has the potential for a brazen combination of corniness and tastelessness, "Grumpy Old Men Do the Holocaust" or "Schindler's Bucket List." But the subtlety of the film's elegant craft, the restraint of Šulík's characterful screenplay, and the superb chemistry between the two lead actors, Peter Simonischek ("Toni Erdmann") and Jiří Menzel (director of "Closely Watched Trains"), gives "The Interpreter" a respectful, quiet resonance.
Ali Ungar (Menzel), looking like a dapper tortoise in a neatly pressed mac, forever clutching a briefcase, makes his way from the train station in Vienna to a particular address. The Nightshifter In the elevator, he removes a gun from his case and awkwardly shoves it, unfamiliar to his hand, into his coat pocket. He rings a doorbell and when Georg (Simonischek) answers, asks in the accented German of the non-native speaker, for "SS Obersturmbannfuhrer Graubner." Georg blinks, but tells him that his father is dead, and only reluctantly lets Ali in when he asks to use his bathroom.
Once inside the gracious, book-lined Vienna apartment, Ali attempts to confront Georg with his father's misdeeds: as a translator he has recently been working on Georg's father's Windsor account of his war, and has come across a passage he believes narrates the murders of his own parents. The gregarious Georg, whom we first see canoodling with his housekeeper-with-benefits, responds with bluff, unapologetic stonewalling, only really getting riled when Ali accuses him of anti-Semitism. The gun remains pocketed, but the men part on bad terms.
Duration: N/A
Release: 2018